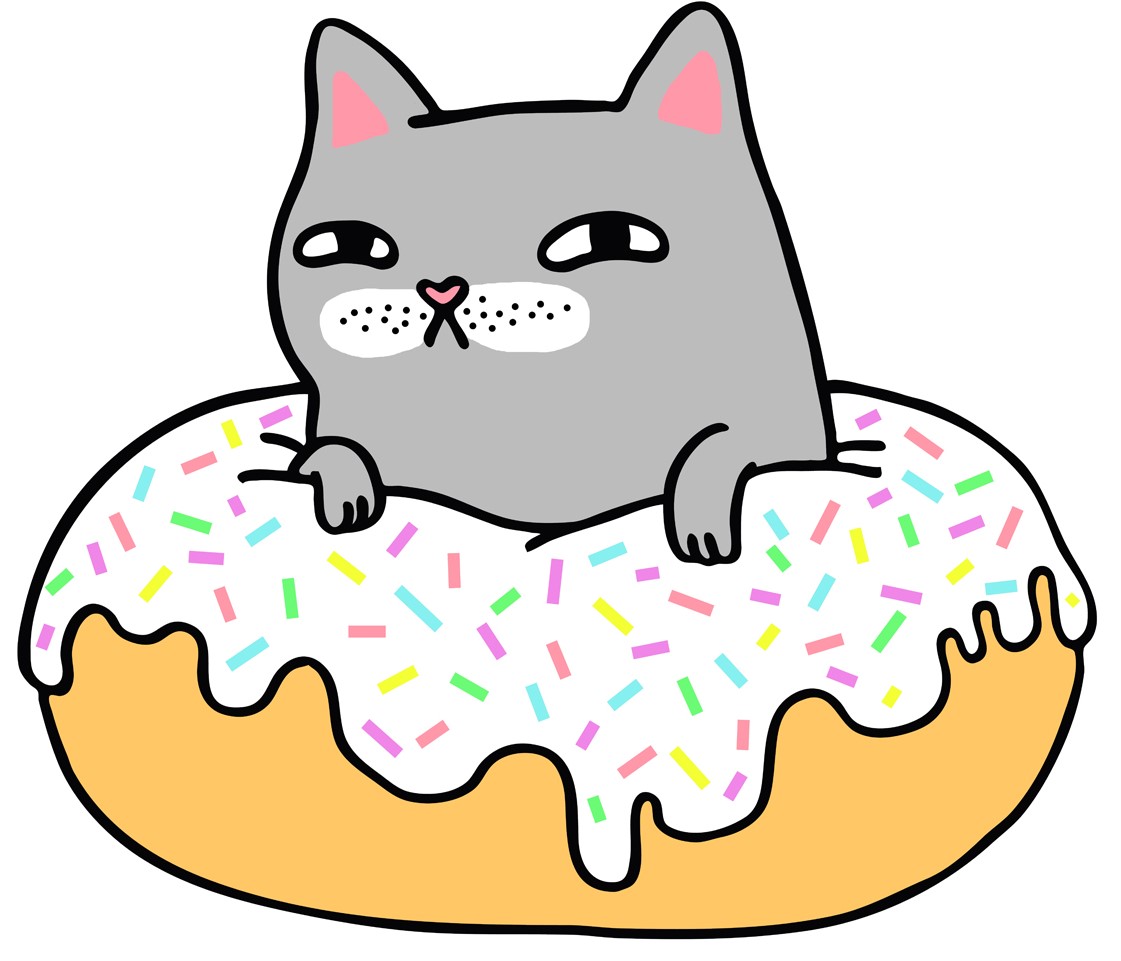 What Is Cat Sticker Club?
It's a monthly cat sticker subscription. Cat Sticker Club curates cute art of kitties, creates high-quality stickers, and brightens up your mailbox every month. It's a fun little way to show your feline love or make your favorite cat lover smile. And it's only $3.50 per month! Stickers are 3-4" wide on average and made from weatherproof, durable vinyl. Click here to check out our very fun sister club which was launched in August 2015.
"Your New Favorite Thing: Cat Sticker Club" - Modern Cat Pet Industry News
"11 Cute Cat Swag Items That Cost Less Than $50" - Catster
Why Should I Join?
Because you're fond of cats, and getting a surprise in the mail every month is fun! Because someone you know loves cats and you need a creative gift. Because you like supporting artists and their original artwork. Because 10% of profits go to shelters and rescues.
Where Am I Going To Put a Sticker?
Anywhere…just not on your cat! ;) Some ideas:
your laptop, water bottle, thermos, guitar case, car bumper or bike
your cat's litter box or carrier (to make vet visits and poop-scooping more fun)
your cubicle or bulletin board
your binder, folder or school locker
your refrigerator
Get creative--we'd love to see where you put 'em! (Even if your kitty won't pose in the pic.) Tag your photos with #catstickerclub on Instagram, Twitter and anywhere else!
How Do I Become a Sticker Artist?
We always need new sticker artists since we send one every month. We pay our artists! To learn more about submitting your original cat sticker artwork, please click here.